Close X
SLIP RENTAL RESERVATIONS
About Us
An Iconic Spot for All Seafarers
Pier Sixty-Six Marina welcomes you. As the premier yachting destination on Florida's coast, we are happy to greet each new vessel that comes through our waters. Embark on your South Florida voyage and set your cares out to sea by docking at the acclaimed social harbor of Fort Lauderdale; you can leave the rest to us.
Everything You and Your Boat Could Want
Designated Foreign Trading Zone
Concierge services
Deep-water access to the Intracoastal and Atlantic Ocean
Docks on both sides of the 17th Street Causeway Bridge
Dockage for superyacht vessels
5,000 linear feet of dockage (1,525 meters)
164 deep-water slips for vessels from 40 to 400 feet
Maximum draft of 25 feet (7.6 meters)
In-slip, high-speed fueling options, tax free
Fuel bunkering
Slip-side pumpout
30-amp to 600-amp power
Connections to fresh water
Complimentary Wi-Fi
24/7 security
Ample and convenient vehicle parking near vessel
Pet friendly
Minutes away from provisioning, shopping and entertainment
Pelican Landing Restaurant
New guest amenities including complimentary pool and fitness access, shuttle services and weekly events
PIER NORTH

127 slips
Marina Office
3,000 linear feet of dockage (915 meters)
Pelican Landing Restaurant
Located just north of the 17th Street Causeway
Dockmaster's Office

PIER SOUTH

37 slips
2,000 linear feet of dockage (610 meters)
Max draft of 30 feet (9 meters)
No bridge obstruction from port entrance
Located before the 17th Street Causeway
Fort Lauderdale's Foreign Trade Zone
By the authority of the United States Customs and Border Patrol, Pier Sixty-Six Marina has been designated a foreign-trade zone. The Foreign Trade Zone (FTZ), is the first of its kind in the U.S. The FTZ allows foreign-flagged vessels to be shown for sale to U.S. citizens in U.S. waters. Let us help you find the perfect location to show your foreign-flagged vessel.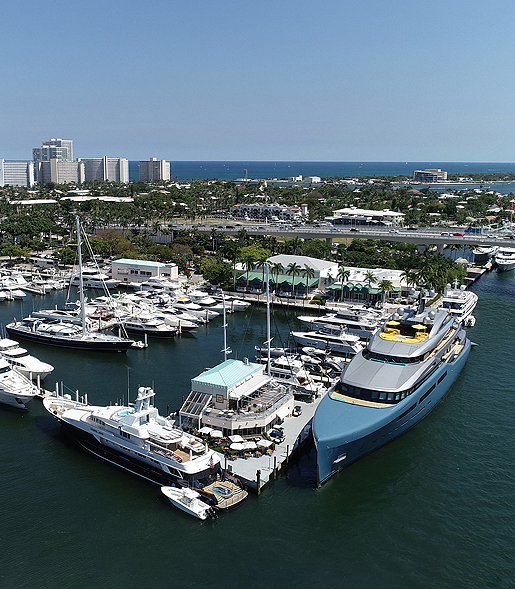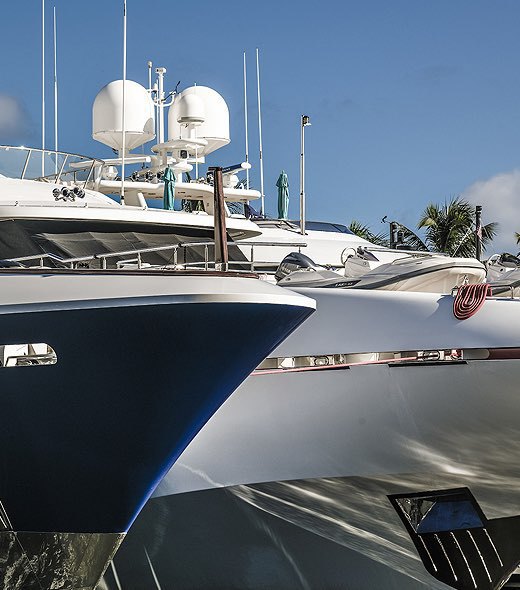 Ready to Fuel
In-slip, high-speed and tax-free fueling is a breeze at Pier Sixty-Six Marina. Reserve your gallons ahead of time and cruise into the harbor for your designated dock. That's all there is to it.
More Pier Sixty-Six
Future Pier Sixty-Six Hotel
Pier Sixty-Six Hotel has long been revered as a shoreside beacon of Fort Lauderdale. The grand waterfront resort is currently under reconstruction, and will reopen to share a radiant remodeling in 2022.

More
Pelican Landing Restaurant
Fresh seafood. Amazing views. You'll find all of this and more at Pelican Landing, located right on the docks of Pier Sixty-Six Marina.

More